Our NHS-accredited service desk currently supports a single point of contact solution to more than 40 separate NHS organisations with approximately 32,000 service users. Our core hours of service are 8am to 6pm Monday to Friday excluding bank holidays. However, this can be flexible dependant on customer requirements.
As part of this service, we can deliver a first-time resolution (fix) service with skilled service analysts triaging, prioritising and resolving incidents, providing IT service guidance, password resets and progressing more specialised fulfilment requests to the appropriate team.
Our service desk analysts resolve on average 60% of incidents reported at first point of contact, using industry-standard secure remote software and access tools.
Our priority is to ensure regular updates are shared with the customer and the ability to track all incidents in our web portal.
Technical Resolution Service
Where it has not been possible to resolve an issue, the ticket will be escalated through to our highly skilled technicians. As part of this resolution service we offer a number of services including the installation, support, maintenance and (where required) disposal of IT equipment. We can also advise on the acquisition of new IT hardware.
Silver Service
A more bespoke offering where our Silver Service colleagues have access to all internal IT resources, skills, experience and expertise as required to resolve the majority of your issues on site. This service provides dedicated technicians who will integrate with the wider IT support and compliment other third-party IT support agreements. As part of this service, planned visits to your sites will be agreed to discuss IT improvements or enhancements.
Discuss your requirements
Not sure which services you require? Our team is here to help. We reflect NHS values of professionalism, service and accessibility. We are here to explain options, provide solutions and serve diverse clients. You're guaranteed a friendly welcome, expert advice and ongoing support. Get in touch for more details.
---

Comprehensive logging service for calls and online portal logging

SLA and KPI reporting through our 'smart reporting' function

Ticket tracking and management available through our bespoke portal
---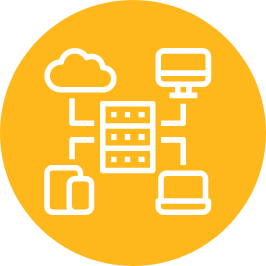 Information Services
Our high-quality Information Services team can help with the management of clinical capacity, organisational planning, performance, outcomes and payments. Our services provide key performance-based statistics which patients and healthcare providers depend on, such as information to monitor waiting times. We offer business intelligence solutions, data warehousing, information reporting and clinical coding support and courses. Our analysts have a deep understanding of the NHS and work with clinical data and health informatics for all types of care.
Go to: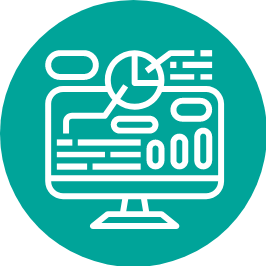 Professional Services
Our Professional Services provide qualified project and programme management resource. Our Education, Training & Development team offer a range of clinical system training courses plus Microsoft Office Specialist learning and exams. Our experienced Registration Authority team caters for all smartcard requirements and we also have an award-winning Information Governance Service including Data Protection Officer consultancy. Find out how our professional services team can meet your requirements.
Go to: