A milestone anniversary for a unique organisation with its finger firmly on the pulse of healthcare
Extension 2439 was the original number for The Health Informatics Service (THIS) service desk. It was a single line manned by two people to cover IT issues at hospitals run by the newly formed Calderdale and Huddersfield Foundation Hospitals Trust (CHFT), that arose over lunchtime. It was later transferred to the finance department, which had to field lunchtime calls about IT problems for months afterwards.
That single telephone line was the low-key origin of today's 31-strong service desk delivering bespoke support 24/7, 365-days-a-year to approximately 50 clients in the healthcare sector including health trusts, GP surgeries, laboratories, hospices, and care charities across the UK and Ireland.
Its operation is based on a core of 11 daytime hours for a wide range of healthcare organisations, and an overnight service made up of on-call support for networks, servers and integration, including two clinical systems specialists, an integration specialist, a technical manager and a director taking ultimate responsibility.
But it's not just about IT support. THIS now has more than 230 expert staff leading and helping the digital transformation of primary, secondary and third sector care. Being linked to the NHS, its deep knowledge of public healthcare systems and values are unrivalled and its digital healthcare services have played a key role in the COVID-19 pathology testing and vaccine roll-out.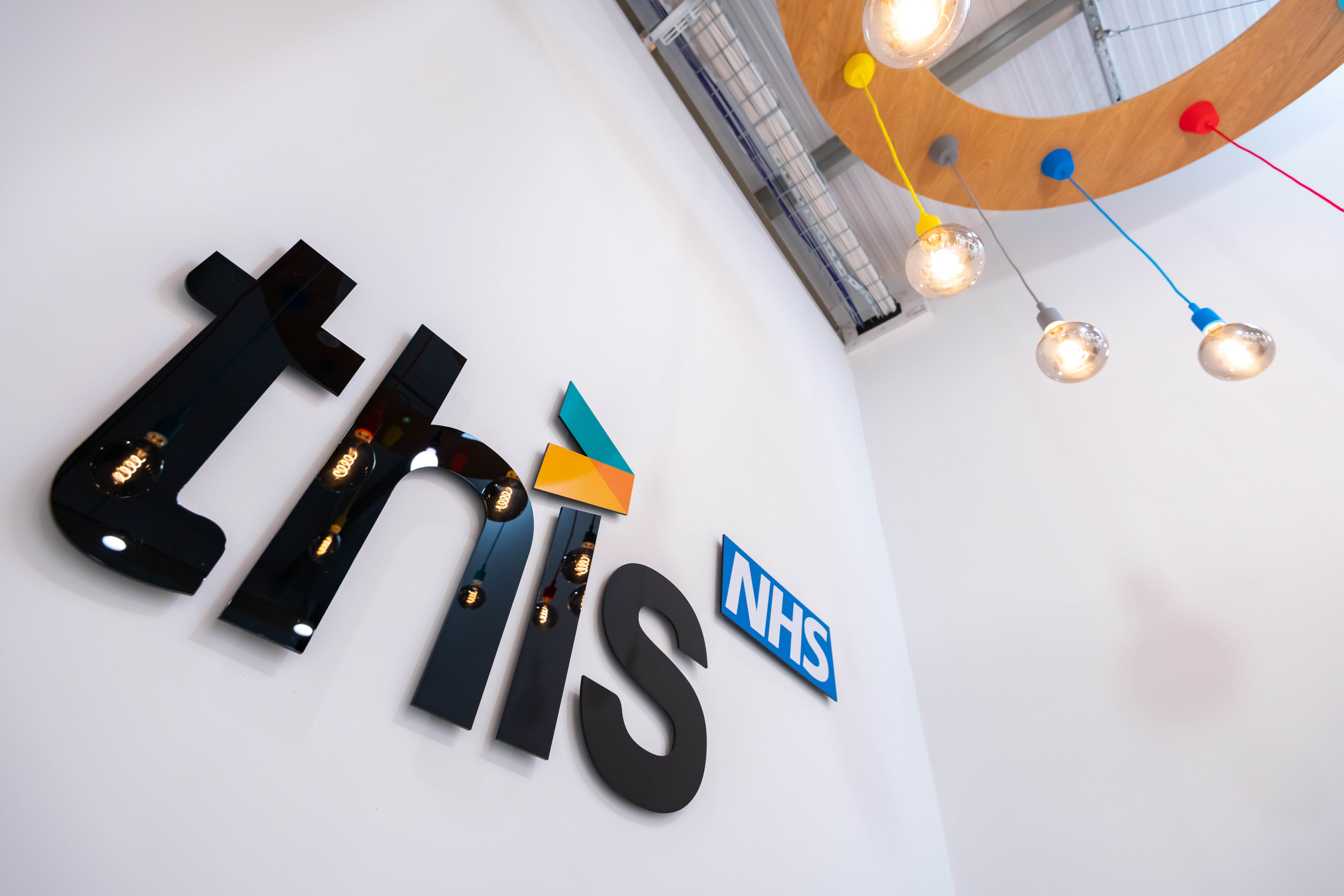 Times change – the purpose doesn't
Those two service desk scenarios illustrated above are more than 20 years apart, and as Elland-based THIS marks its 21st anniversary, they represent a window on a world where everything has changed, yet nothing has changed. How can that be?
Rob Birkett, THIS' Managing Director of Digital Health, who has worked for the organisation almost all of its 21 years, explains:
"On the one hand it's changed massively. I remember technicians with big wallets of discs to put software on PCs that were stashed under the desks because they were huge and wouldn't fit on top of the desk. Now there's just a big software centre where people drop in on their little laptops and download the software they need."

"But I don't think the purpose of THIS has fundamentally changed. We were originally an IM&T (Information Management and Technology) service to support healthcare organisations deliver better patient care. That hasn't changed at all - it's what we've done from day one; look after infrastructure, business intelligence, IM&T, architecture, edge devices, software and so on. What we do now is the same thing, just on a more modern, bigger scale."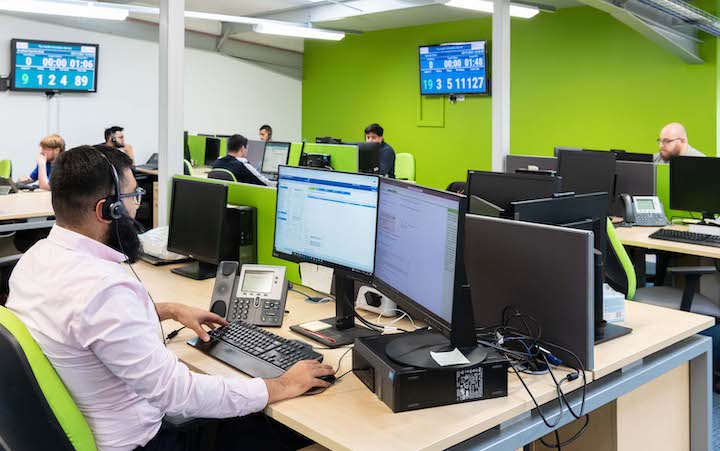 How THIS came to fruition
The Health Informatics Service first came to fruition following the merger of the Calderdale and Huddersfield acute hospital trusts, and what was then the Kirklees Health Authority. All three organisations had well established IT departments which were combined into one to create the Calderdale and Huddersfield Health Informatics Service in 2001 – hence the anniversary.
However, the name didn't change to THIS until 2006 when the Wakefield Health Informatics Service was merged with its Calderdale and Huddersfield counterpart.
At that point THIS pivoted from its traditional shared service role to one built on a more commercial foundation where each service user budgeted and paid for what it required.
In the beginning, THIS staff were scattered among the various hospitals and trusts they had been serving, such as Calderdale Royal Hospital, St Luke's Hospital, Westfield Royal Infirmary, Fieldhead Hospital, Clayton Hospital, Castleford Hospital, Halifax Infirmary and numerous health centres, some of which no longer exist having been demolished and replaced with housing as a result of mergers and modernisation.
Rob Birkett:
"Governments have come and gone, and the structures of the NHS has changed with them. But since the merger that created THIS in 2006, our structure and governance has been pretty solid. The acronyms might change – CCGs, PCTs, STPs – but what we do hasn't, and that's where we get our heritage and maturity from."
A great place to work!
Rob first arrived at THIS as a telecoms engineer, looking after the phones and switchboards. His rise to Managing Director Digital Health has seen him progress via several service delivery and technical roles, including Programme Director of a three-year project to install CHFT's then ground-breaking Electronic Patient Record (EPR) in 2017.
He says:
"It's been a good place to work. It's always been challenging. It's always offered opportunity and it's never really stood still."

"You get involved in new things every day. You never quite know it all, which is fantastic. There's always stuff to learn, always something coming in that surprises you so that you need to go and do some research and figure out what you're going to do, no matter how long you've been here."

"Hospitals are a fundamental part of the NHS and so are the services supporting them."
Highs, lows and anecdotes
Rob is one of many employees who have worked at THIS since its inception, many of them pre-dating the merger that created the service in the first place.
Several of them have been sharing their highs, lows and anecdotes.
Ian Taylor, Silver Service Team Leader, recalls:
"I was once working in a GP's surgery when a mother came in with her baby, which was blue and not breathing. There were people trying to resuscitate it, and then it was rushed to hospital. I didn't dare ask what happened for a couple of days, but when I did, the receptionist produced a photo of a happy, smiling baby."

"It opens your eyes when you go out to the practices to what they have to contend with. I've seen a lot of people coming into the surgeries unwell, and it emphasises that this job is unlike any other job you know of."
Margo Smith, Service Delivery Operations Manager, says:
"There were two people doing the service desk and along with Jeannette Law, we were brought in to grow that to a grand total of five people. We're now at 31. So, that's something to be really, really proud of. It's grown so much, and we've all grown with it."
Adam Knowles, Senior Network Analyst:
"A lot of the support calls we dealt with we always tried to fix over the phone. Time was a bit more of a luxury then and being able to remote onto frustrated nurses' computers to set them up a piece of software, or even to reset their PAS password, just to avoid that IT kit being thrown out a window always felt rewarding. At the end of the day, we are just trying to support the people who make us better, it's not their job to be IT experts. So, the more we could do for them the better!"
What makes THIS successful?
Matt Hurl, Head of Professional Services:
"We're pretty good with change. Over the 21 years, I've found the NHS operates in a cyclical way. So, when you get a new government, you think hello, here comes the next set of ideas. The majority of them are trying to solve the same problem. But ultimately for us, it's about getting the right information to the right clinical people at the right time to support the patient. All we've ever done is try to support the technical enablement of that really. And we've done that over the years in different ways."
Jeannette Law, Head of Support Services:
"The success is very much about the people. We have some exceptional people that go above and beyond on a daily basis, and they never complain. They get their head down, they get on with it, they work over and above their hours sometimes because they believe in what they're doing, and they believe in working for the NHS."
Becky Wootton, Web Development Team Leader:
"The people I work with, and the wider organisation are what drive me at work. My team have become my friends, and we all have each other's best interests at heart. When you are at work for the majority of a week you want to be surrounded by positive and motivating individuals. People that I have rarely worked with, if at all, are still people I can have a chat with in passing about anything."
And finally…
For one person at least, working at THIS have proved to be life changing.
Ian Taylor takes up the story:
"I used to work at the Huddersfield Royal Infirmary, and I had to go to the learning centre to pick up a PC. I remember when I got there the room was just swimming with water. I had a go at the manager there and said are you trying to electrocute me? Ten years later I married her, and we have a son now. That was a life changer for me."