Our Web Development team has designed and developed a range of bespoke public-facing websites and staff intranets, including full content management functionality. The team has also developed information systems for data capture and reporting as well as solutions which enhance productivity and improve information flows.
To make sure we operate to the best of our strengths as a team, and ensure we have a specialist in the fields we provide, we have spilt the work we do into 2 sections or specialisms with all receiving our post-project service.
Web Development: We design and develop websites and intranets that will bring your content to the forefront and throughout our process we will work with you to make sure the site suits your needs. All our sites are built to comply with NHS and accessibility guidelines as standard with optional extras to enhance your offering. We build our websites on our chosen Content Mangement System (CMS) TYPO3 which allows you to have full control over the content on your site with no web experience whilst allowing us to ensure security and maintenance continues behind the scenes.
Web Applications: We have skilled developers within our team who can build you a bespoke system with varying functionality in our chosen coding language of PHP. Whether you need a booking system or form, we can develop the system you need with the right functionality while complying with NHS and accessibility guidelines. All our systems are vigorously security checked and we provide continued maintenance as standard.
Once we have completed a website or design project for you we continue to work with you and your product in the following way:
Continued Enhancement and Support: This ranges from continued support on use of your product to adding extra functionality.
Hosting and Backups: We host all our products on our internally managed server system with robust backup process provided by our Server team.
Annual Maintenance We ensure all the products we host are kept fully up to date on their built platform and that everything continues to meet with present web requirements.
Discuss your requirements
Not sure which services you require? Our team is here to help. We reflect NHS values of professionalism, service and accessibility. We are here to explain options, provide solutions and serve diverse clients. You're guaranteed a friendly welcome, expert advice and ongoing support. Get in touch for more details.
---

Enterprise-ready to meet the demands of busy and complex organisations and environments

Years of experience in supporting NHS website projects

Open-source platforms designed with coding for user accessibility, website modification and enhancement
---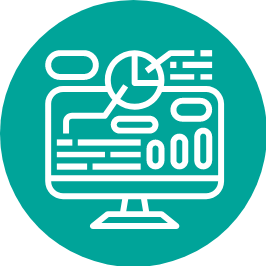 Professional Services
Our Professional Services provide qualified project and programme management resource. Our Education, Training & Development team offer a range of clinical system training courses plus Microsoft Office Specialist learning and exams. Our experienced Registration Authority team caters for all smartcard requirements and we also have an award-winning Information Governance Service including Data Protection Officer consultancy. Find out how our professional services team can meet your requirements.
Go to: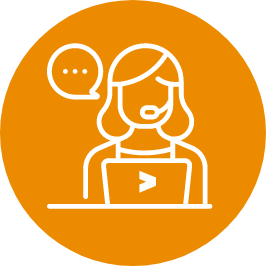 IT Operational Support
Our IT Operational Support offers a comprehensive range of NHS and healthcare support solutions and systems. From collaborative projects, data centre support to IT service desk and cyber security, look to see how we can enhance your organisation's healthcare systems, patient care and wider organisational needs.
Go to: